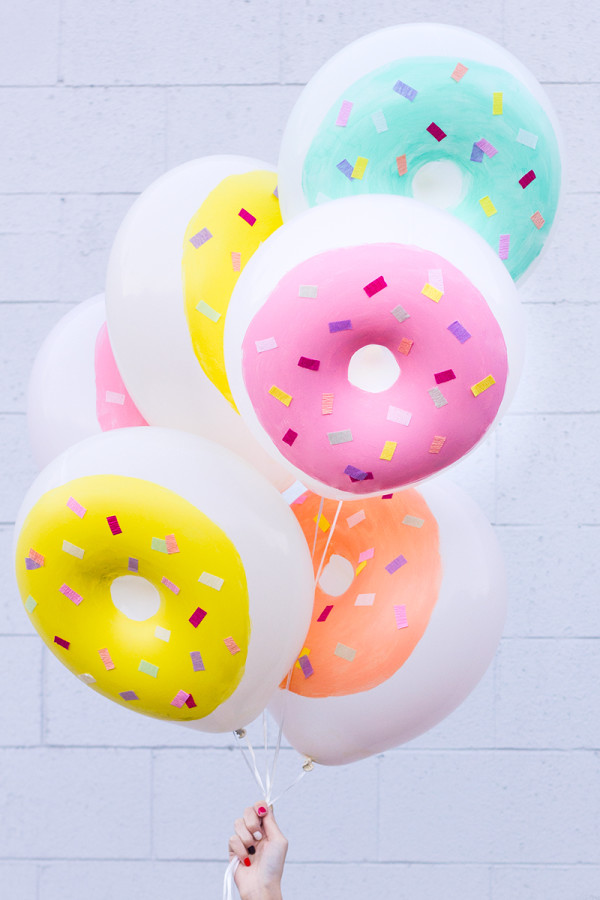 Almost good enough to eat! Though please don't eat them.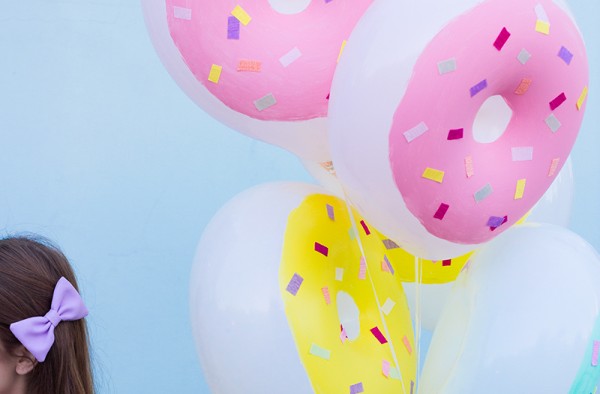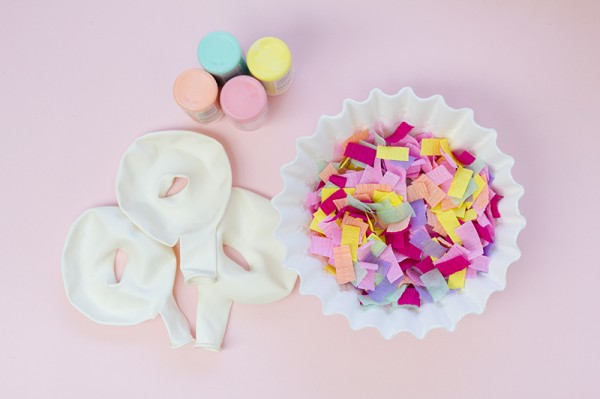 Donut Balloons Filled with Helium
Acrylic Craft Paint
Foam Brush
Crepe Paper (Cut into small rectangles)
Double-stick Tape
To create your "frosting", paint a rough circle of paint on one side of the donut balloon. Let dry and then paint a second, thin coat for better coverage. Let dry completely (the paint dries pretty fast on these balloons!).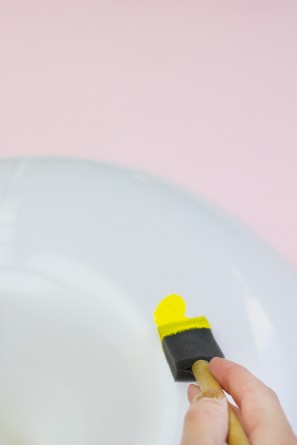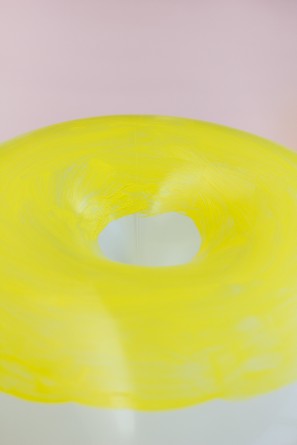 Add your sprinkles by adhering a piece of double stick tape to the back of each crepe paper "sprinkle" and adhering to the balloon.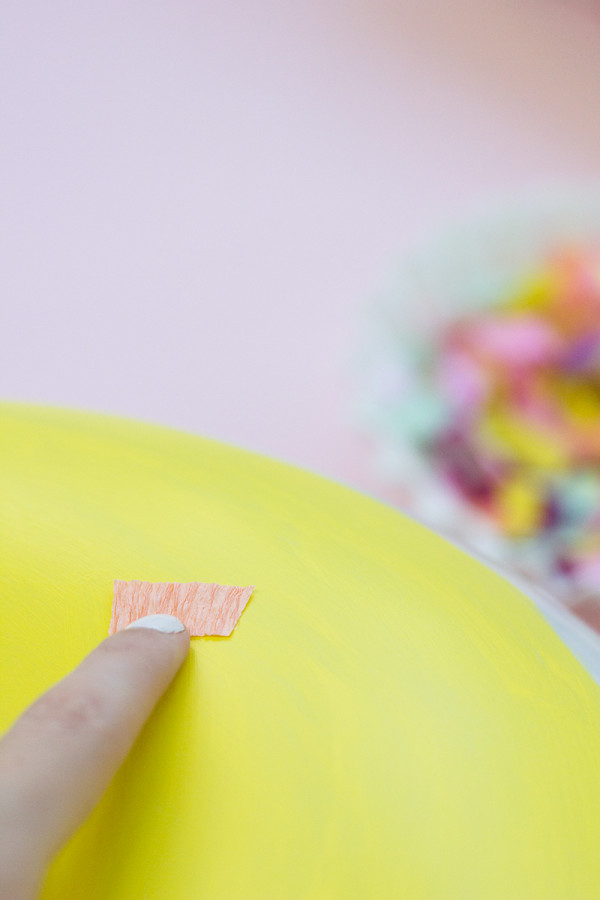 The end! Try your hardest to keep your guests from now trying to eat the balloons by providing the real thing to go along with it.