All you need for this craft is a bunch of buttons (I used some we picked up in the dollar area at Michaels – darn you Michaels for making me buy ALL THE BUTTONS, ALL THE TIME!), some glue, and a piece of card stock with a heart on it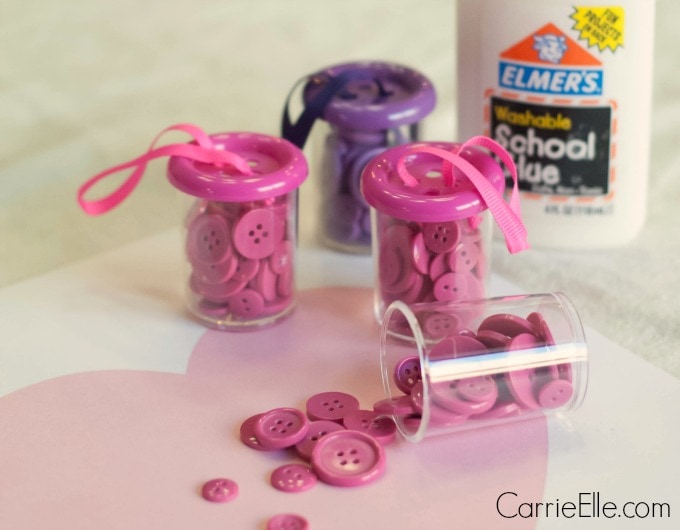 I applied the glue and let Claire choose the buttons and apply them. I told her to put the flat side of the buttons in the glue, and she got it. I moved a couple of buttons here and there, but really? She did this almost entirely on her own.
I liked this craft because it was easy and required minimal supervision on my part…and it turned out SO DARN CUTE. Claire liked it because she could do it herself, and I loved seeing how proud she was of the finished product!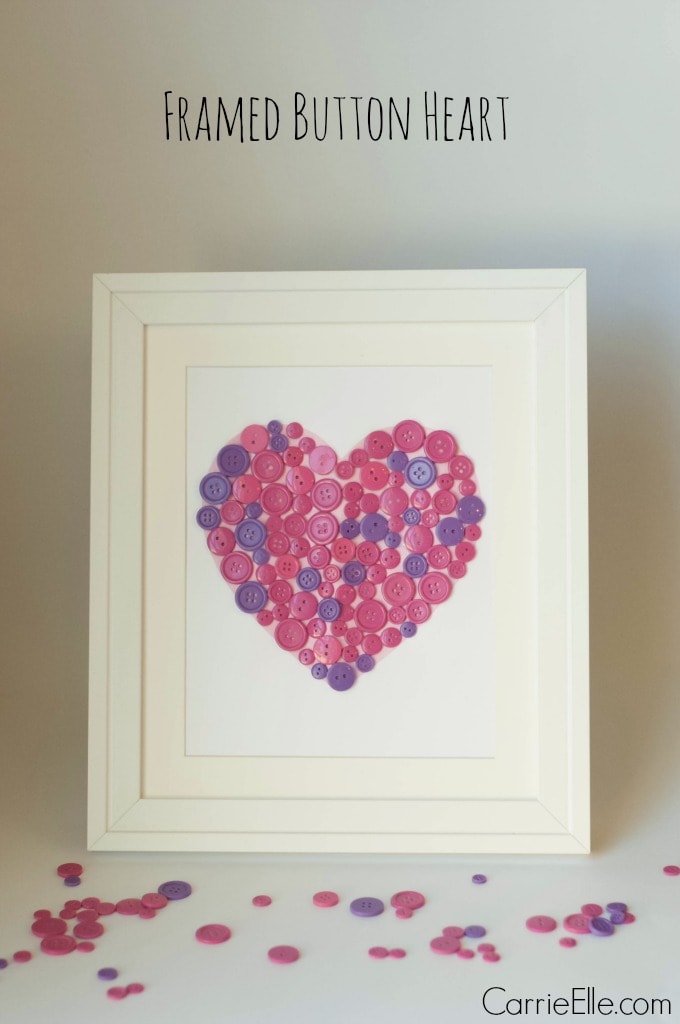 Easy, cheap, and cute…my kind of craft!